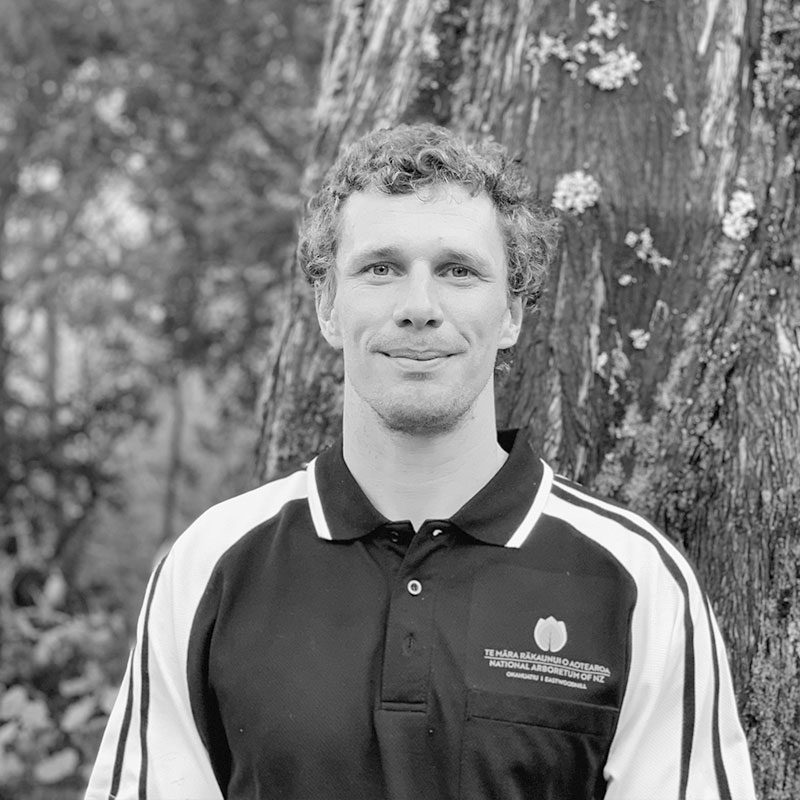 Daniel Robertson
Arborist & Groundsman
Favourite tree :

Rainbow Eucalyptus (Eucalyptus deglupta)

Favourite space :

Patula Pine Stand
I was born in Jersey C.I. in the UK, where I grew up and worked as an outdoor guide for 5 years.
I travelled to New Zealand in 2017 and fell in love with the country and decided to stay. I started studying Arboriculture in 2018 in Wellington and after 2 years of climbing in Australia, I moved to Gisborne in 2022.
I really enjoy the variety of work and the challenges at Eastwoodhill, and I look forward to continuing the work here.