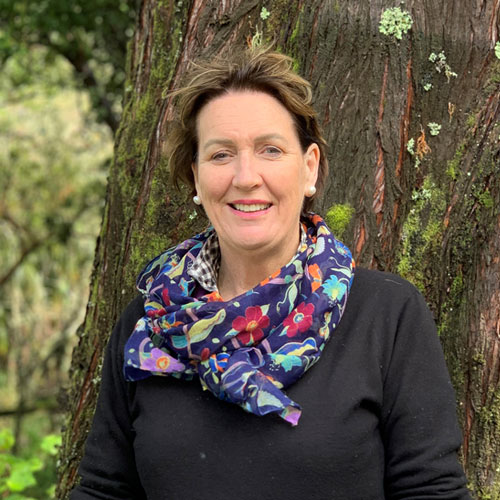 Kaye Williams
Friends of EWH Chair
Favourite tree :

I love all oaks (Quercus)I like how they change with the seasons, and they seem to live for ever if looked after!

Favourite space :

I really like the Lookout, it's a good climb up there to observe the Arboretum and the Mountains. On a fine day you can see all the way up the coast to Mount Hikurangi..
I grew up near Dunedin. I married Chris and we have three children and six grandchildren. We farmed Mutuera Station at Wharekopae for 30 years. Now we live next to Eastwoodhill. I spend a lot of time judging show jumping and this takes me all around New Zealand and overseas.
I really enjoy EWH and feel so lucky that we have such a jewel in the Ngatapa Valley and the visitors it brings to the area. I love the tranquillity that the park brings to everyone who visits. I really enjoy being part of EWH and am excited about its future. The outlook is bright I can see the dream that both Douglas Cook and HB Williams had continuing on for many generations. I have the most amazing team as the Friends of EWH committee. We have a great time raising money for EWH.