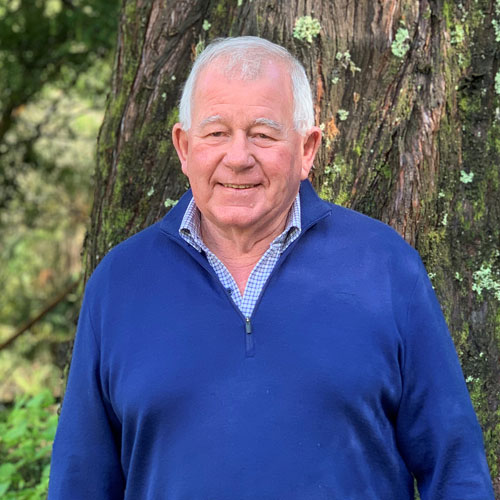 Patrick Willock
Board Member
Favourite tree :

The Coastal Redwood (sequoia sempervirens). It is a majestic giant, I find it awe inspiring.

Favourite space :

The Fibonacci Spiral. It celebrates the continuation of the park. And it combines ancient mathematical theory with modern design. And all of this in a tranquil setting – it is so fascinating.
I am a retired sheep & cattle farmer from Whangara, now settled in Gisborne.
I served 12 years on The Gisborne District Council, and 15 years on the board of Ravensdown Fertiliser. I am Chair of the Eastland Helicopter Rescue Trust.
Eastwoodhill is such a jewel, its importance as a repository of so many of the world's trees is increasing by the day as we move through the uncertainty of this climate change. It is recognised and valued internationally, we have a duty to ensure its survival.