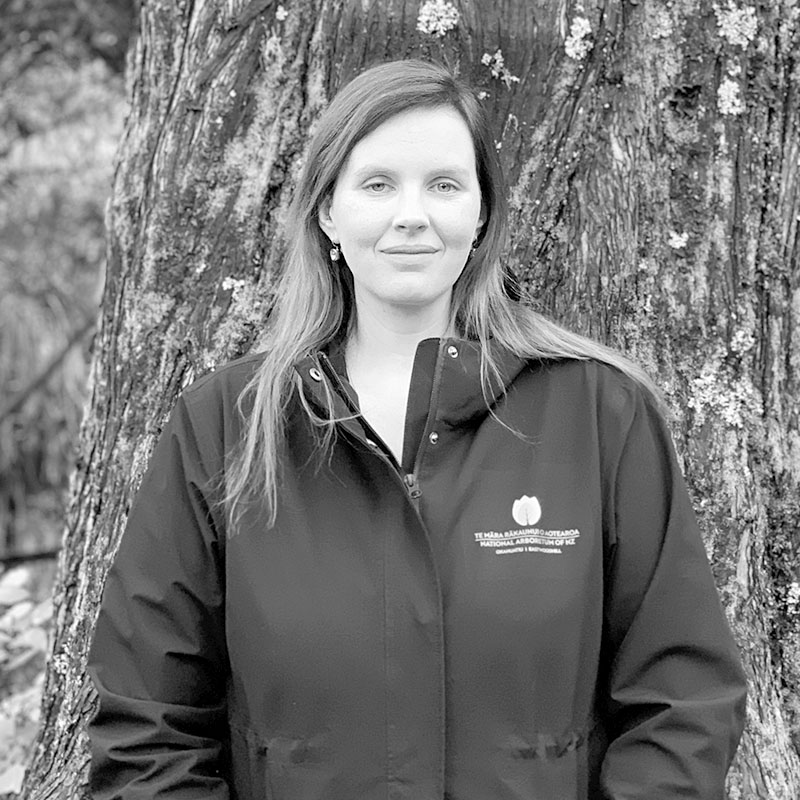 Rosie Reid
Admin/Accounts | Events & Membership
Favourite tree :

Hard to name just one but I love the Michoacan Pine (Pinus devoniana) because it reminds me of Christmas time.

Favourite space :

Cabbage Tree Avenue, which is part of the oldest part of the Arboretum and in the spring the blossom trees are in full bloom and it's stunning.
I grew up on the East Coast (Ruatoria) on a family farm up the Makarika Valley.
After studying and living overseas for many years I moved home and Trained as a Primary Teacher which I did for around 6 years, before starting at Eastwoodhill.
I love the feeling of being surrounded by nature. We have such a special treasure to protect, and it is an honour to be a part of it.