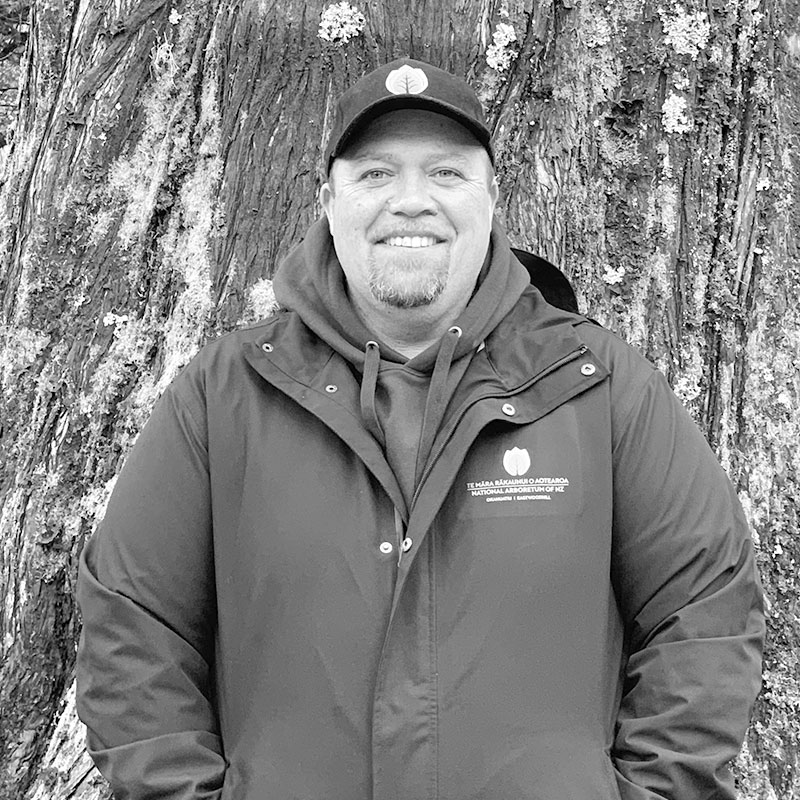 Travis Dalton
Maintenance & Groundsman
Favourite tree :

Weeping Elm Tree (Ulmus glabra 'Pendula) because it is like a giant Bonsai tree, I love it.

Favourite space :

The Old Exit Drive, the oldest part of the Arboretum, love the old trees.
I moved to Gisborne 21 years ago, my background is Pest Control & Habitat and Wildlife Management. I started the Wildlife and Habitat Management Project for Young Nicks Head Station.
I also worked for the Gisborne District Council as an Enforcement and Bio-Security Officer. I performed Pest control in the Arboretum 8 years ago, mainly night shooting. I have always been involved in conservation in some regard in the Gisborne District.